Various products proudly offered by Mikuni-Color
Microparticulation and dispersion and stabilization technology of pigments accumulated by Mikuni-Color since establishment.
The unique products from Mikuni-Color are based on the company's fundamental technologies.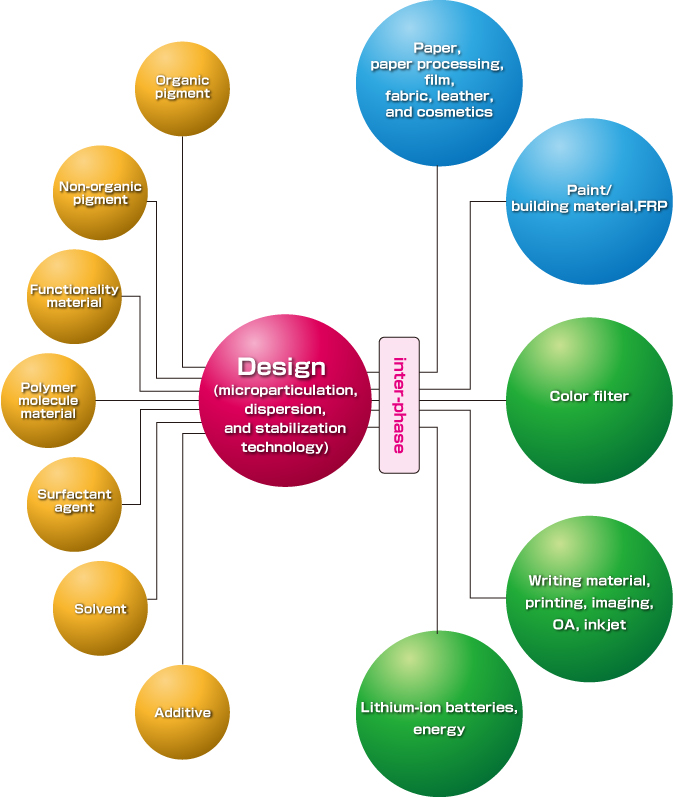 Mikuni-Color offers vivid color and state-of-the-art technology for industries through the development of technologies for optical media,
information recording, optical material, and optical, thermal, and electrochromism with the goal of contributing to society through further innovation. Oxidized titanium has been used as a functional material in cosmetics,
toiletries, and ecology using sunscreen and photocatalytic effects, while dispelling images as paint and ink (oxidized titanium =whiteout screening).
Mikuni-Color offers solutions by providing prototypes, samples,collaborative research, and commissioned processing upon request in addition to the examples presented here. The company answers to the need for new product development and quality improvement in the field of functional color material through collaborative research and development with clients.